Worship Service begining at 11:15 A.M.  Traditional service and something for the children.

Sunday School for all ages at  10:15 A.M.

Bible Study 11:00 A.M..each Tuesday

NOTE: No Worship Service 5th Sunday however come join us for Sunday School!

Our Choirs need you!  Come join them in their activities.  Rehearsals are 7:30 P.M.Wednesday

Men's Breakfast 1st Sunday of each month at 7:45 A.M. at Edgerton church.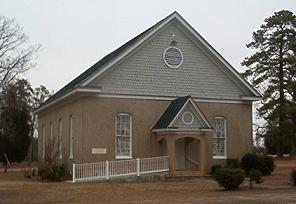 To get to Pleasent Grove from Emporia or Lawrenceville area head west on HW58 after you pass the Brunswick Square Shopping Center (Food Lion) just west of Lawrenceille take the next road to the right.  This will be route 681 (Pleasent Grove Rd.)   Continue on this road for about 3 or 4 miles, until you come to a fork in the road.  Pleasent Grove Church sits in the middle of the fork, bear to the left road, to pull into the church to park.

From South Hill head east on HW58 look for route 681 (Pleasent Grove Rd) on the left, follow dirctions above.